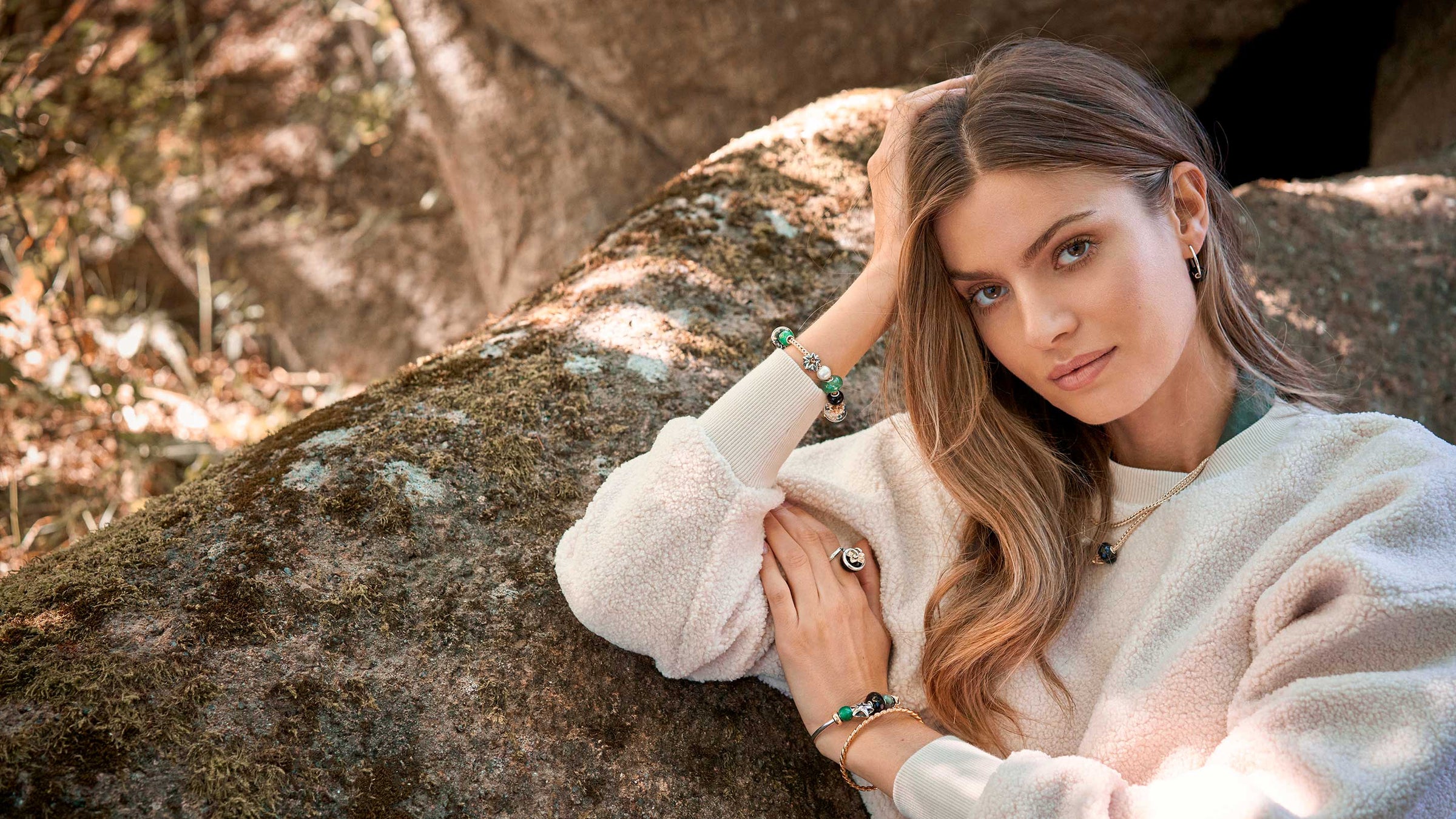 Embraced by

Friends & Family
Discover stunning designs that capture the essence of our connections - our joint journeys, the bridges we build, and the friendships we form. 
We are not alone in this vast and wondrous universe

At the heart of our existence lies the atom, the fundamental building block of matter. While tiny in size, atoms are incredibly powerful, forming the bonds that hold everything in the universe together. From the smallest organisms to the vast reaches of space, atoms are the invisible force that binds us all.
Read more
And yet, the universe is vast and incomprehensible in its size and complexity. It can be overwhelming to think about the sheer magnitude of it all, and our place within it. But even in the face of this immensity, there is still something that connects us all: the power of togetherness.

Discover exquisite jewellery that beautifully symbolizes the important bonds of friendship and family. Our carefully crafted pieces are more than adornments; they are heartfelt expressions of love and connection. Whether you're celebrating the enduring friendship with your best friend or honoring the deep ties of family, our jewellery captures these sentiments in stunning designs.

Explore our collection that celebrates togetherness and find the perfect piece that speaks to the cherished relationships in your life. Embrace the power of storytelling jewellery to commemorate your bonds with friends and family, making each moment truly unforgettable. Find the perfect gift for friends or family that symbolizes your relationship and tells a story of what they mean to you.
So let us come together, like the atoms that form the universe, and embrace the power of togetherness - both in our hearts and on our wrists.
For alone we are feathers. Together we are wings.
New Trollbeads alphabet
You are so..
'B' for Brave, Brilliant, and Benevolent.
Find letters tassels that fit you or a loved one.