Trollbeads interchangeable jewelry pieces, allow you to create your own one-of-a-kind look.
We believe that our lives are made of stories, memories and moments. Carry your stories on you always with Trollbeads.
Start YOUR story...
How to Trollbeads in 3 easy steps
Step 1
Choose a carrier
Whether you prefer a bracelet, bangle, necklace or ring - you can use them all with our stunning bead range.
Step 2
Add Beads
Are you celebrating a milestone, or wish to be reminded of a special experience? Select a bead that represents your memories, occasion or style.
Step 3
Secure with a clasp
A bracelet or necklace requires a lock. For bangles, selecting two spacers will keep your beads in place while creating an aesthetically pleasing design.
Tell your story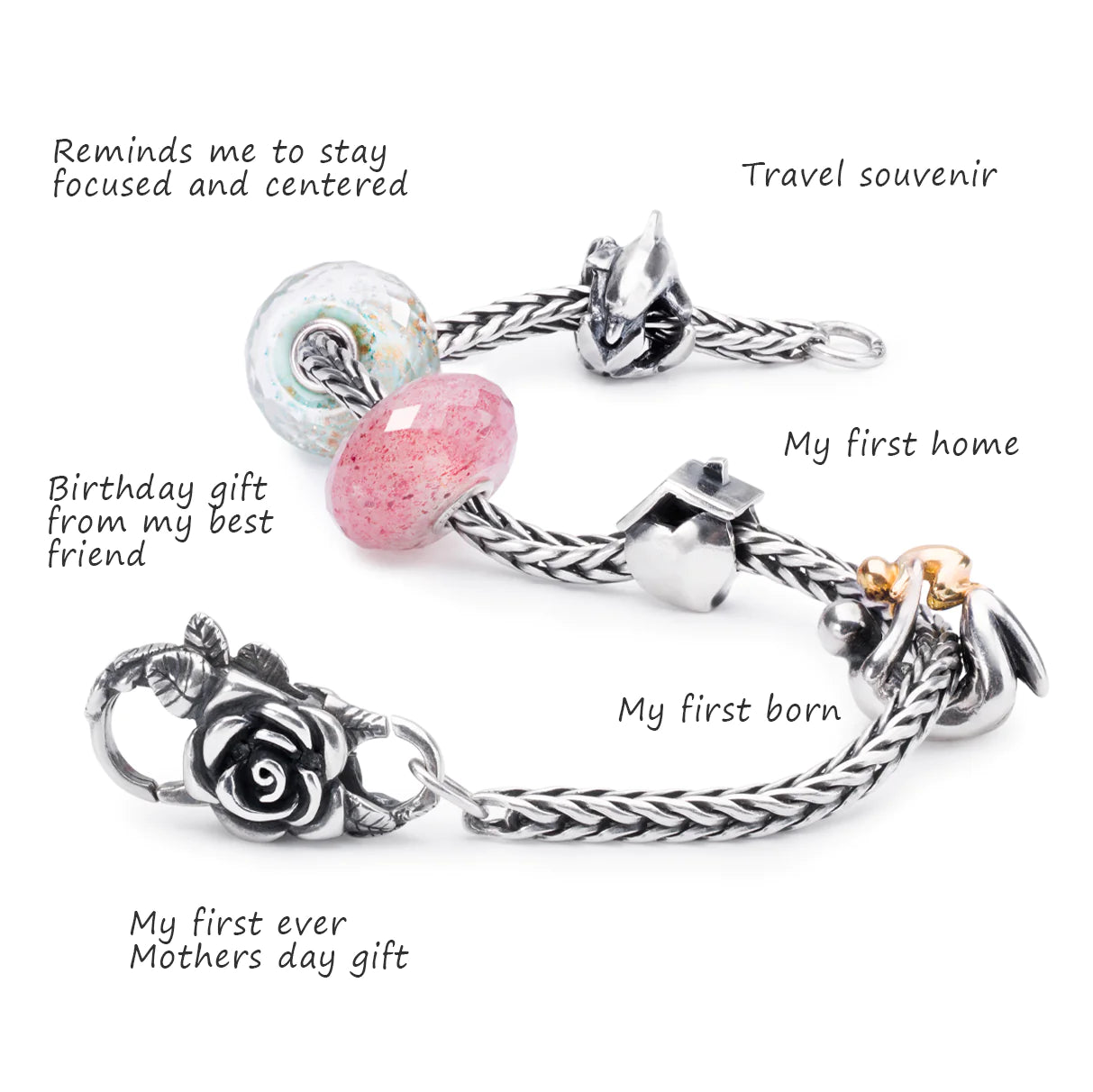 Mix & Match
Use your favorite beads on bracelets, necklaces, rings and more.
Change your jewelry - no tools required.
The Original Bead-on-bracelet Brand
Trollbeads are the creators of the original "Bead on Bracelet" concept, that allows women and men to customize their jewelry to fit their taste, personality, and stories.
Custom build your jewelry by adding beads on bracelets, bangles, rings, necklaces and keep them secure the jewelry with a clasp that isn't just functional: even our safety clasps are beautifully crafted works of art. Explore a wide selection of clasps to complete the look of your bracelets and necklaces. If you prefer a bangle, there are fantastic spacer designs that will look great on your self-designed ornament. Our earrings may also be customized by adding one or more earring pendants. No tools are required to change the look of your jewelry. Make it personal by combining colors and decorative beads. Tell your story, show your style.

Connect with others that love collecting beads and creating their stories in jewelry. Seek inspiration in the worldwide Trollbeads community. Share your combinations with the world and post your images with the hashtag #trollbeads.